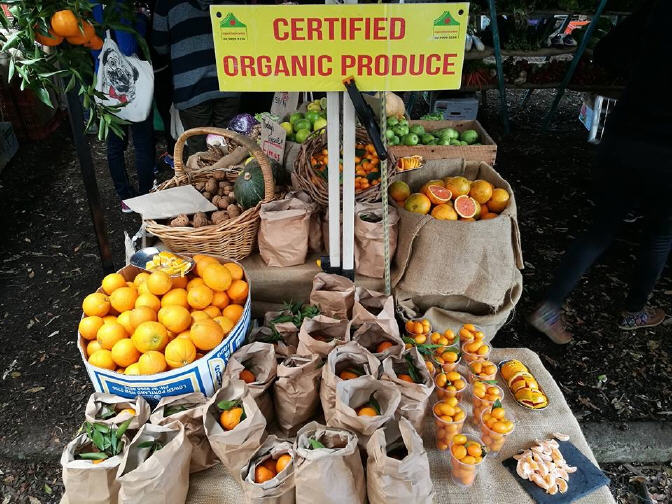 Are you worried about your health? How about your wellness and overall condition? Do you have an idea on how to take care of yourself?
One way of taking care of your body is by selecting the right food to eat. There are plenty of food sources in a
weekend market
, but you must be picky when buying your produce. You must select those that offer you the nutrients your body needs to function properly.
Lately, local food stalls and organic market Manila are becoming a popular destination. People prefer to purchase their food stock from these stores. Are they worth the hype? Are these stores worth the visit?
Read on to find if organic food is worth the hype.
1. The produce and livestock are naturally-grown.
It is healthy and safe to eat organic food. Farmers use natural fertilizers to grow their produce. They also use naturally-derived pesticides to control pests. They use crop rotation, hand weeding, mulching and tilling to control weeds.
Meanwhile, animal raisers provide hormone and GMO (Genetically Modified Organisms also known bioengineered genes) -free feed to their livestock. They prevent diseases through natural methods. They place their livestock in clean houses and ensure the animals have a healthy diet. Most of all, the animals have access to the outdoors.
On the other hand, conventionally-grown produce has chemical fertilizers, pest control, and herbicides. Animal raisers inject growth hormones, antibiotics, and medications to their livestock.
They also provide GMO feed to the animals because it is cheaper compared to organic feed.
2. Organic farming methods reduce pollution.
All-natural farming methods keep the water clean. The run-off water won't contain poisonous and harmful pesticides that won't break down in water. Thus, there won't be chemical deposits into the soil and the waterbed of lakes, rivers, and oceans.
Organic farming methods also increase soil fertility. The absence of pesticides decreases soil contamination. It also maintains the soil's natural structure and acid level.
3. Consumption of organic produce saves the animals.
Organic farming and animal raising methods protect the environment. Consequently, it protects the animals. The natural farming and animal raising methods protect the animals' sources of food and habitat.
The lack of chemicals and pesticides in natural farming minimizes the degradation of the environment. It also educates people on the effects of consuming organic food. People begin to realize the long-term benefits of all-natural, sustainable agricultural methods as they support organic farms.
4. Organic food is fresh.
Most organic produce doesn't contain preservatives. You are sure of their quality because the stock is often available only in small farms where they are raised and grown.
5. It is safe to consume.
Conventional food produce often has hormones and pesticides. These chemicals are poisonous as they are designed to eliminate insects and pests that feed on the crops. At the same time, high levels of sex or growth hormones in animals can contribute to health complications in humans.
People exposed to high levels of these chemicals developing health complication. Pesticides, for instance, can result in neurological problems, infertility, allergies, and skin problems. It can also cause diarrhea, nausea, and vomiting when ingested. Growth hormones contribute to early puberty in girls and development of different cancer types.
You are sure to be free of worries when you choose organic food since they do not contain artificial and harmful pesticides and GMO.
6. It is has a distinct taste.
Organic food preserves the natural taste of the produce. Since it has a limited shelf life, you can get the most out of its natural flavor.
Organic agricultural produce tastes better than conventional ones because of the quality of the soil. A well-balanced soil produces healthy, strong plants. The health of the plant contributes to the fruit's or the vegetable's outstanding flavors.
7. It is becoming affordable.
Though organic food is slightly more costly than conventional food, it is becoming readily available in the market. As people choose to consume and learn more about organic food, companies will try to meet the demand which will result in better, more competitive prices.
Government and business understand the need for quality and affordable organic food. They are sure to supply the market with quality organic produce once people pick up the trend of buying in co-ops and weekend markets around the city providing all-natural food.
8. It supports local farmers.
Most organic farmers are backyard growers and animal raisers. You can find some in your neighborhood if you live in a small town. If not, you can visit nearby towns or organic stores to discover one that sells the products you need.
When you prefer organic over conventional products, you support the local economy. The profit goes directly to the farmer instead of other channels of distribution. You also minimize costs for transportation and marketing.
These are eight of the compelling reasons why buying and consuming organic food is worth your time and health. Good health is an investment, so you need to discern your food sources. High-quality organic food provides the nutrients your body needs while saving the environment. Think of these benefits to get the most value when grocery shopping.
Image Source